Trans* and the heart of God
March 27, 2022
The Trans* community are not an issue but a people to be loved! In this message we will look at how we should love and serve people whose experience of their gender doesn't fit with their biological sex. Exploring the extravagant love of Jesus, we'll look at how he identifies with all of us fully, honouring God's good design in creation as well as coming for the hurting and marginalised. We are all called to wait for his coming kingdom where one day our humanity will be totally renewed, and we will made whole in Him.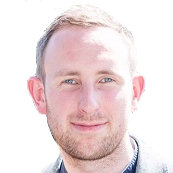 Stephen Morrison
Matthew 19:3–12 (Listen)
3 And Pharisees came up to him and tested him by asking, "Is it lawful to divorce one's wife for any cause?" 4 He answered, "Have you not read that he who created them from the beginning made them male and female, 5 and said, 'Therefore a man shall leave his father and his mother and hold fast to his wife, and the two shall become one flesh'? 6 So they are no longer two but one flesh. What therefore God has joined together, let not man separate." 7 They said to him, "Why then did Moses command one to give a certificate of divorce and to send her away?" 8 He said to them, "Because of your hardness of heart Moses allowed you to divorce your wives, but from the beginning it was not so. 9 And I say to you: whoever divorces his wife, except for sexual immorality, and marries another, commits adultery."1
10 The disciples said to him, "If such is the case of a man with his wife, it is better not to marry." 11 But he said to them, "Not everyone can receive this saying, but only those to whom it is given. 12 For there are eunuchs who have been so from birth, and there are eunuchs who have been made eunuchs by men, and there are eunuchs who have made themselves eunuchs for the sake of the kingdom of heaven. Let the one who is able to receive this receive it."
Footnotes
[1] 19:9 Some manuscripts add and whoever marries a divorced woman commits adultery; other manuscripts except for sexual immorality, makes her commit adultery, and whoever marries a divorced woman commits adultery
(
All Scripture quotations, unless otherwise indicated, are taken from The Holy Bible, English Standard Version. Copyright ©2001 by Crossway Bibles, a publishing ministry of Good News Publishers. Used by permission. All rights reserved. Text provided by the Crossway Bibles Web Service.
Podcast feed - put this into your favourite podcast software to keep up to date with all of our preaches.