A Beautiful Marriage
March 6, 2022
Through this story, Jesus shows us how He is the bridegroom we've all been waiting for. He is the only one who can fulfil our deepest longings. The true husband the Samaritan woman has been searching for her whole life. If we grasp the truth that Jesus alone has living water to satisfy our souls, only then we can live satisfied lives. If we grasp this truth, then our earthly marriages will be transformed. They will no longer need to carry the load of meeting our deepest needs. Instead through Christ's love we can tell the world a better story. A bigger story. The story of the ultimate marriage between Christ and His Church.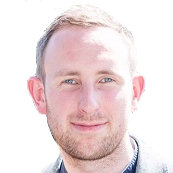 Stephen Morrison
John 4:7–18 (Listen)
7 A woman from Samaria came to draw water. Jesus said to her, "Give me a drink." 8 (For his disciples had gone away into the city to buy food.) 9 The Samaritan woman said to him, "How is it that you, a Jew, ask for a drink from me, a woman of Samaria?" (For Jews have no dealings with Samaritans.) 10 Jesus answered her, "If you knew the gift of God, and who it is that is saying to you, 'Give me a drink,' you would have asked him, and he would have given you living water." 11 The woman said to him, "Sir, you have nothing to draw water with, and the well is deep. Where do you get that living water? 12 Are you greater than our father Jacob? He gave us the well and drank from it himself, as did his sons and his livestock." 13 Jesus said to her, "Everyone who drinks of this water will be thirsty again, 14 but whoever drinks of the water that I will give him will never be thirsty again.1 The water that I will give him will become in him a spring of water welling up to eternal life." 15 The woman said to him, "Sir, give me this water, so that I will not be thirsty or have to come here to draw water."
16 Jesus said to her, "Go, call your husband, and come here." 17 The woman answered him, "I have no husband." Jesus said to her, "You are right in saying, 'I have no husband'; 18 for you have had five husbands, and the one you now have is not your husband. What you have said is true."
Footnotes
[1] 4:14 Greek forever
(
All Scripture quotations, unless otherwise indicated, are taken from The Holy Bible, English Standard Version. Copyright ©2001 by Crossway Bibles, a publishing ministry of Good News Publishers. Used by permission. All rights reserved. Text provided by the Crossway Bibles Web Service.
Podcast feed - put this into your favourite podcast software to keep up to date with all of our preaches.