God calls Abram
September 16, 2018
We are introduced to Abram, a Hebrews 11 hero of the faith; yet what we immediately discover is that this is still very much God's story. The story of God's initiative, God's covenant, and God's promises to bless. How God promises a pagan man, with a barren wife, from an inauspicious family, that he will bear many children and bless every nation on the planet. Despite his unimpressive resumé we learn lessons from the life of Abram; how he believed, obeyed and went all in on the promises of God. Plus, we look forward to the coming seed, who will reverse Genesis 3, who will be blessed and through whom we can be included in the restoration plan of God.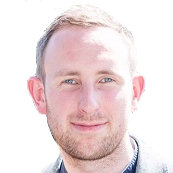 Stephen Morrison
Genesis 11:27–12:9 (Listen)
Terah's Descendants
27 Now these are the generations of Terah. Terah fathered Abram, Nahor, and Haran; and Haran fathered Lot. 28 Haran died in the presence of his father Terah in the land of his kindred, in Ur of the Chaldeans. 29 And Abram and Nahor took wives. The name of Abram's wife was Sarai, and the name of Nahor's wife, Milcah, the daughter of Haran the father of Milcah and Iscah. 30 Now Sarai was barren; she had no child.
31 Terah took Abram his son and Lot the son of Haran, his grandson, and Sarai his daughter-in-law, his son Abram's wife, and they went forth together from Ur of the Chaldeans to go into the land of Canaan, but when they came to Haran, they settled there. 32 The days of Terah were 205 years, and Terah died in Haran.
The Call of Abram
12:1 Now the LORD said1 to Abram, "Go from your country2 and your kindred and your father's house to the land that I will show you. 2 And I will make of you a great nation, and I will bless you and make your name great, so that you will be a blessing. 3 I will bless those who bless you, and him who dishonors you I will curse, and in you all the families of the earth shall be blessed."3
4 So Abram went, as the LORD had told him, and Lot went with him. Abram was seventy-five years old when he departed from Haran. 5 And Abram took Sarai his wife, and Lot his brother's son, and all their possessions that they had gathered, and the people that they had acquired in Haran, and they set out to go to the land of Canaan. When they came to the land of Canaan, 6 Abram passed through the land to the place at Shechem, to the oak4 of Moreh. At that time the Canaanites were in the land. 7 Then the LORD appeared to Abram and said, "To your offspring I will give this land." So he built there an altar to the LORD, who had appeared to him. 8 From there he moved to the hill country on the east of Bethel and pitched his tent, with Bethel on the west and Ai on the east. And there he built an altar to the LORD and called upon the name of the LORD. 9 And Abram journeyed on, still going toward the Negeb.
Footnotes
[1] 12:1 Or had said
[2] 12:1 Or land
[3] 12:3 Or by you all the families of the earth shall bless themselves
[4] 12:6 Or terebinth
(
All Scripture quotations, unless otherwise indicated, are taken from The Holy Bible, English Standard Version. Copyright ©2001 by Crossway Bibles, a publishing ministry of Good News Publishers. Used by permission. All rights reserved. Text provided by the Crossway Bibles Web Service.
Podcast feed - put this into your favourite podcast software to keep up to date with all of our preaches.