Don't run to Egypt
September 30, 2018
The first half of Genesis 12 is a wonderful portrait of the grand promises of God, combined with radical faith as Abram leaves all in search of the heavenly vision. The second half of chapter 12 paints a much darker portrait. Abram leads his family away from Canaan to Egypt, which leads to compromise and handing is wife over to Pharaoh and his harem. Abram ends up out of control, in a foreign city, with no hope of rescue. Thankfully God is the hero of this story and intervenes miraculously to save Abram and Sarai and put them back on course. This chapter foreshadows both the Exodus to come with Moses and the great exodus where our bridegroom rescues us from all our foes. Be encouraged, don't run to Egypt, run to Him who fights for us!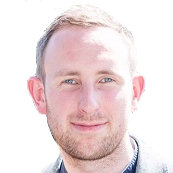 Stephen Morrison
Genesis 12:10–20 (Listen)
Abram and Sarai in Egypt
10 Now there was a famine in the land. So Abram went down to Egypt to sojourn there, for the famine was severe in the land. 11 When he was about to enter Egypt, he said to Sarai his wife, "I know that you are a woman beautiful in appearance, 12 and when the Egyptians see you, they will say, 'This is his wife.' Then they will kill me, but they will let you live. 13 Say you are my sister, that it may go well with me because of you, and that my life may be spared for your sake." 14 When Abram entered Egypt, the Egyptians saw that the woman was very beautiful. 15 And when the princes of Pharaoh saw her, they praised her to Pharaoh. And the woman was taken into Pharaoh's house. 16 And for her sake he dealt well with Abram; and he had sheep, oxen, male donkeys, male servants, female servants, female donkeys, and camels.
17 But the LORD afflicted Pharaoh and his house with great plagues because of Sarai, Abram's wife. 18 So Pharaoh called Abram and said, "What is this you have done to me? Why did you not tell me that she was your wife? 19 Why did you say, 'She is my sister,' so that I took her for my wife? Now then, here is your wife; take her, and go." 20 And Pharaoh gave men orders concerning him, and they sent him away with his wife and all that he had.
(
All Scripture quotations, unless otherwise indicated, are taken from The Holy Bible, English Standard Version. Copyright ©2001 by Crossway Bibles, a publishing ministry of Good News Publishers. Used by permission. All rights reserved. Text provided by the Crossway Bibles Web Service.
Podcast feed - put this into your favourite podcast software to keep up to date with all of our preaches.