Skilful Shepherds
March 5, 2023
Healthy church leadership, in the form of skilful shepherds, is a gift from God to bless His people and to ensure the church is well cared for. In our day, when stories of church leader scandals are sadly being exposed, we need the reminder that ultimately, we are safe with Jesus, the true shepherd and overseer of our souls. Jesus is God's promised shepherd who lays down his life for the sheep. In Christ we have the perfection of servant leadership. But it is also Jesus who gifts under-shepherds whom He calls to follow His example. We are not to lead like the Gentiles who domineer and abuse authority, but we are to lead like our servant King. Jesus calls godly men and women to lead like him that churches might be strengthened and so that individuals can flourish.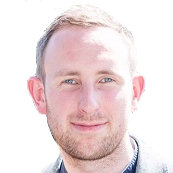 Stephen Morrison
1 Peter 5:1–5 (Listen)
Shepherd the Flock of God
5:1 So I exhort the elders among you, as a fellow elder and a witness of the sufferings of Christ, as well as a partaker in the glory that is going to be revealed: 2 shepherd the flock of God that is among you, exercising oversight,1 not under compulsion, but willingly, as God would have you;2 not for shameful gain, but eagerly; 3 not domineering over those in your charge, but being examples to the flock. 4 And when the chief Shepherd appears, you will receive the unfading crown of glory. 5 Likewise, you who are younger, be subject to the elders. Clothe yourselves, all of you, with humility toward one another, for "God opposes the proud but gives grace to the humble."
Footnotes
[1] 5:2 Some manuscripts omit exercising oversight
[2] 5:2 Some manuscripts omit as God would have you
(
All Scripture quotations, unless otherwise indicated, are taken from The Holy Bible, English Standard Version. Copyright ©2001 by Crossway Bibles, a publishing ministry of Good News Publishers. Used by permission. All rights reserved. Text provided by the Crossway Bibles Web Service.
Podcast feed - put this into your favourite podcast software to keep up to date with all of our preaches.