They call Him Immanuel
December 16, 2018
The birth of Jesus Christ: a familiar story that has immeasurable significance. This was always God's salvation plan for us, His initiative because He loves us. Mary and Joseph were instructed to call their son Jesus, which means God saves, so that for the rest of time people would know who He was. Yet the prophet in Isaiah also says 'They shall call his name Immanuel'. As we get to know Jesus, we experience the very presence of God with us. This will bring us great joy, set us free, and transform our lives!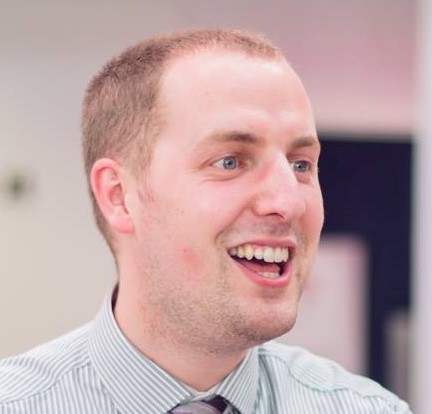 Steve Towler
Matthew 1:18-25
The Birth of Jesus Christ
18 Now the birth of Jesus Christ [1] took place in this way. When his mother Mary had been betrothed [2] to Joseph, before they came together she was found to be with child from the Holy Spirit. 19 And her husband Joseph, being a just man and unwilling to put her to shame, resolved to divorce her quietly. 20 But as he considered these things, behold, an angel of the Lord appeared to him in a dream, saying, "Joseph, son of David, do not fear to take Mary as your wife, for that which is conceived in her is from the Holy Spirit. 21 She will bear a son, and you shall call his name Jesus, for he will save his people from their sins." 22 All this took place to fulfill what the Lord had spoken by the prophet:
23 "Behold, the virgin shall conceive and bear a son,
and they shall call his name Immanuel"
(which means, God with us). 24 When Joseph woke from sleep, he did as the angel of the Lord commanded him: he took his wife, 25 but knew her not until she had given birth to a son. And he called his name Jesus. (
All Scripture quotations, unless otherwise indicated, are taken from The Holy Bible, English Standard Version. Copyright ©2001 by Crossway Bibles, a publishing ministry of Good News Publishers. Used by permission. All rights reserved. Text provided by the Crossway Bibles Web Service.
Podcast feed - put this into your favourite podcast software to keep up to date with all of our preaches.