My God, my God, why have you forsaken me?
April 29, 2018
As we celebrate baptisms this Sunday we consider Jesus' cry from the cross. The separation he experienced from His Father in Heaven as he bore away our sins. How as He strengthened himself from Psalm 22 we get an insight into his calling, his commitment, his faith even in his darkest hour. Finally we reflect on the fact that because He was forsaken, we who trust in Him, never will be – what a hope we have!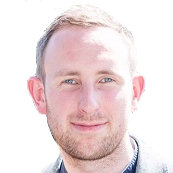 Stephen Morrison
Matthew 27:45-46
The Death of Jesus
45 Now from the sixth hour [1] there was darkness over all the land [2] until the ninth hour. [3] 46 And about the ninth hour Jesus cried out with a loud voice, saying, "Eli, Eli, lema sabachthani?" that is, "My God, my God, why have you forsaken me?" (
All Scripture quotations, unless otherwise indicated, are taken from The Holy Bible, English Standard Version. Copyright ©2001 by Crossway Bibles, a publishing ministry of Good News Publishers. Used by permission. All rights reserved. Text provided by the Crossway Bibles Web Service.
Podcast feed - put this into your favourite podcast software to keep up to date with all of our preaches.