We're all in this together
September 17, 2017
A look at how Joshua encourages the 2½ tribes to fight with their brothers for the promises of God and a celebration that Jesus is the one who left the comfort of heaven to fight and win an inheritance for His brothers.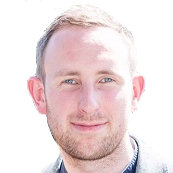 Stephen Morrison
Joshua 1:10–18 (Listen)
Joshua Assumes Command
10 And Joshua commanded the officers of the people, 11 "Pass through the midst of the camp and command the people, 'Prepare your provisions, for within three days you are to pass over this Jordan to go in to take possession of the land that the LORD your God is giving you to possess.'"
12 And to the Reubenites, the Gadites, and the half-tribe of Manasseh Joshua said, 13 "Remember the word that Moses the servant of the LORD commanded you, saying, 'The LORD your God is providing you a place of rest and will give you this land.' 14 Your wives, your little ones, and your livestock shall remain in the land that Moses gave you beyond the Jordan, but all the men of valor among you shall pass over armed before your brothers and shall help them, 15 until the LORD gives rest to your brothers as he has to you, and they also take possession of the land that the LORD your God is giving them. Then you shall return to the land of your possession and shall possess it, the land that Moses the servant of the LORD gave you beyond the Jordan toward the sunrise."
16 And they answered Joshua, "All that you have commanded us we will do, and wherever you send us we will go. 17 Just as we obeyed Moses in all things, so we will obey you. Only may the LORD your God be with you, as he was with Moses! 18 Whoever rebels against your commandment and disobeys your words, whatever you command him, shall be put to death. Only be strong and courageous."
(
Philippians 2:6–8 (Listen)
6 who, though he was in the form of God, did not count equality with God a thing to be grasped,1 7 but emptied himself, by taking the form of a servant,2 being born in the likeness of men. 8 And being found in human form, he humbled himself by becoming obedient to the point of death, even death on a cross.
Footnotes
[1] 2:6 Or a thing to be held on to for advantage
[2] 2:7 Or slave (for the contextual rendering of the Greek word doulos, see Preface)
(ESV)
All Scripture quotations, unless otherwise indicated, are taken from The Holy Bible, English Standard Version. Copyright ©2001 by Crossway Bibles, a publishing ministry of Good News Publishers. Used by permission. All rights reserved. Text provided by the Crossway Bibles Web Service.
Podcast feed - put this into your favourite podcast software to keep up to date with all of our preaches.