The Greatest Servant
March 26, 2023
James and John, two of Jesus' disciples want greatness. They want to promote themselves and their request to Jesus reveals the great problem of human pride. Jesus calls James, John, His disciples and believers today to a different radical way of living. He calls them to follow his perfect example to serve, not to be served but to serve others. In this call to serve others, Jesus reveals that He himself is the God who cannot be served, but rather He came to serve them! He is more than a great example for us to follow, He came to be a sacrifice, to come and die and deal with the problem of human pride and sin once and for all. He is the greatest servant, completely free yet became slave of all, so that we who were slaves could be set free!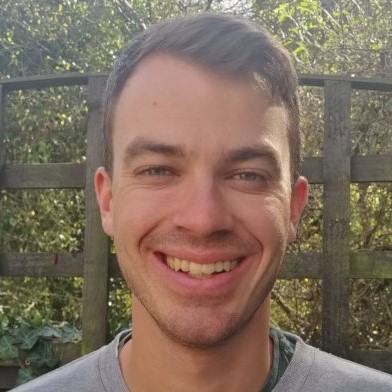 Andy Farrer
Mark 10:35–45 (Listen)
The Request of James and John
35 And James and John, the sons of Zebedee, came up to him and said to him, "Teacher, we want you to do for us whatever we ask of you." 36 And he said to them, "What do you want me to do for you?" 37 And they said to him, "Grant us to sit, one at your right hand and one at your left, in your glory." 38 Jesus said to them, "You do not know what you are asking. Are you able to drink the cup that I drink, or to be baptized with the baptism with which I am baptized?" 39 And they said to him, "We are able." And Jesus said to them, "The cup that I drink you will drink, and with the baptism with which I am baptized, you will be baptized, 40 but to sit at my right hand or at my left is not mine to grant, but it is for those for whom it has been prepared." 41 And when the ten heard it, they began to be indignant at James and John. 42 And Jesus called them to him and said to them, "You know that those who are considered rulers of the Gentiles lord it over them, and their great ones exercise authority over them. 43 But it shall not be so among you. But whoever would be great among you must be your servant,1 44 and whoever would be first among you must be slave2 of all. 45 For even the Son of Man came not to be served but to serve, and to give his life as a ransom for many."
Footnotes
[1] 10:43 Greek diakonos
[2] 10:44 Or bondservant, or servant (for the contextual rendering of the Greek word doulos, see Preface)
(
All Scripture quotations, unless otherwise indicated, are taken from The Holy Bible, English Standard Version. Copyright ©2001 by Crossway Bibles, a publishing ministry of Good News Publishers. Used by permission. All rights reserved. Text provided by the Crossway Bibles Web Service.
Podcast feed - put this into your favourite podcast software to keep up to date with all of our preaches.