Celebrating Diversity
June 18, 2023
This Sunday we celebrate all that God is doing in King's Church. With a particular look at the diversity that He is weaving amongst us. We know that we're only at the beginning of our journey in terms of seeing a full expression of the diversity in our city represented across King's Church, but we are committed to making a start. We begin with a vision of heaven. Of a people from every tribe and language, people and nation, all joined together by the lamb who has been slain. It is God's delight to showcase diversity. A people ransomed for Himself. Our prayer is 'God, let your kingdom come, let your will be done, on earth as it is in haven.' We pray for more diversity as an expression of the supremacy of Jesus Christ, the saviour of the nations! May His name be praised amongst us.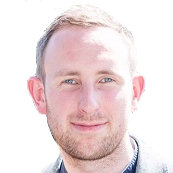 Steve Morrison
Revelation 5:9–14 (Listen)
9 And they sang a new song, saying,
"Worthy are you to take the scroll
and to open its seals,
for you were slain, and by your blood you ransomed people for God
from every tribe and language and people and nation,
10 and you have made them a kingdom and priests to our God,
and they shall reign on the earth."

11 Then I looked, and I heard around the throne and the living creatures and the elders the voice of many angels, numbering myriads of myriads and thousands of thousands, 12 saying with a loud voice,
"Worthy is the Lamb who was slain,
to receive power and wealth and wisdom and might
and honor and glory and blessing!"

13 And I heard every creature in heaven and on earth and under the earth and in the sea, and all that is in them, saying,
"To him who sits on the throne and to the Lamb
be blessing and honor and glory and might forever and ever!"

14 And the four living creatures said, "Amen!" and the elders fell down and worshiped.
(
All Scripture quotations, unless otherwise indicated, are taken from The Holy Bible, English Standard Version. Copyright ©2001 by Crossway Bibles, a publishing ministry of Good News Publishers. Used by permission. All rights reserved. Text provided by the Crossway Bibles Web Service.
Podcast feed - put this into your favourite podcast software to keep up to date with all of our preaches.