Being Ambassadors for Christ
April 24, 2022
Paul in his letter to the church that he set up In Corinth, declares that if anyone is in Christ, they are a new creation and automatically become an ambassador for Him. Paul shows us that as Christians who are now ambassadors for Christ, God has given us the ministry of reconciliation and sends us out to represent Him and to deliver His message to the world: Come and be reconciled to God through Christ!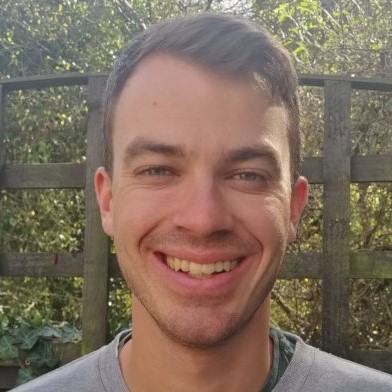 Andy Farrer
2 Corinthians 5:11–21 (Listen)
The Ministry of Reconciliation
11 Therefore, knowing the fear of the Lord, we persuade others. But what we are is known to God, and I hope it is known also to your conscience. 12 We are not commending ourselves to you again but giving you cause to boast about us, so that you may be able to answer those who boast about outward appearance and not about what is in the heart. 13 For if we are beside ourselves, it is for God; if we are in our right mind, it is for you. 14 For the love of Christ controls us, because we have concluded this: that one has died for all, therefore all have died; 15 and he died for all, that those who live might no longer live for themselves but for him who for their sake died and was raised.
16 From now on, therefore, we regard no one according to the flesh. Even though we once regarded Christ according to the flesh, we regard him thus no longer. 17 Therefore, if anyone is in Christ, he is a new creation.1 The old has passed away; behold, the new has come. 18 All this is from God, who through Christ reconciled us to himself and gave us the ministry of reconciliation; 19 that is, in Christ God was reconciling2 the world to himself, not counting their trespasses against them, and entrusting to us the message of reconciliation. 20 Therefore, we are ambassadors for Christ, God making his appeal through us. We implore you on behalf of Christ, be reconciled to God. 21 For our sake he made him to be sin who knew no sin, so that in him we might become the righteousness of God.
(
All Scripture quotations, unless otherwise indicated, are taken from The Holy Bible, English Standard Version. Copyright ©2001 by Crossway Bibles, a publishing ministry of Good News Publishers. Used by permission. All rights reserved. Text provided by the Crossway Bibles Web Service.
Podcast feed - put this into your favourite podcast software to keep up to date with all of our preaches.