The Call of Jesus
July 9, 2023
Jesus' message is that by repentance and belief in him we can be a part of the kingdom of God. Jesus called Simon, Andrew, James and John to follow him. His call and gift to us is even greater - that he lives in us by his Holy Spirit. Such a call demands that we leave behind everything that stands in the way to live for him.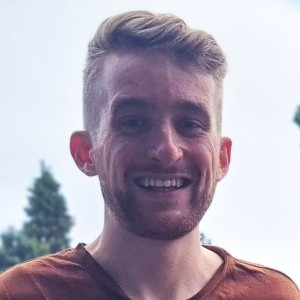 Edward
Mark 1:14–20 (Listen)
Jesus Begins His Ministry
14 Now after John was arrested, Jesus came into Galilee, proclaiming the gospel of God, 15 and saying, "The time is fulfilled, and the kingdom of God is at hand;1 repent and believe in the gospel."
Jesus Calls the First Disciples
16 Passing alongside the Sea of Galilee, he saw Simon and Andrew the brother of Simon casting a net into the sea, for they were fishermen. 17 And Jesus said to them, "Follow me, and I will make you become fishers of men."2 18 And immediately they left their nets and followed him. 19 And going on a little farther, he saw James the son of Zebedee and John his brother, who were in their boat mending the nets. 20 And immediately he called them, and they left their father Zebedee in the boat with the hired servants and followed him.
Footnotes
[1] 1:15 Or the kingdom of God has come near
[2] 1:17 The Greek word anthropoi refers here to both men and women
(
All Scripture quotations, unless otherwise indicated, are taken from The Holy Bible, English Standard Version. Copyright ©2001 by Crossway Bibles, a publishing ministry of Good News Publishers. Used by permission. All rights reserved. Text provided by the Crossway Bibles Web Service.
Podcast feed - put this into your favourite podcast software to keep up to date with all of our preaches.