Worth the wait
January 13, 2019
Twenty-five years after God first called Abraham and promised him that he would be the father of nations, we get to celebrate that his son, Isaac, is born. Abraham is a hundred years old, and Sarah is in her nineties, but they have borne a child! What an incredible miracle that speaks of the goodness and faithfulness of God. How wonderful to have a God who does what He says He will do, for whom nothing is impossible. We can't deny the wait was long and hard, but in the waiting God was doing something even more wonderful than creating a miracle baby – He was revealing Himself. Be encouraged, God is with us, He is for us, and He will bring us through. We can build our lives on Him.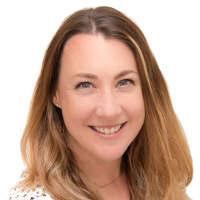 Jennifer Key
Genesis 21:1–7 (Listen)
The Birth of Isaac
21:1 The LORD visited Sarah as he had said, and the LORD did to Sarah as he had promised. 2 And Sarah conceived and bore Abraham a son in his old age at the time of which God had spoken to him. 3 Abraham called the name of his son who was born to him, whom Sarah bore him, Isaac.1 4 And Abraham circumcised his son Isaac when he was eight days old, as God had commanded him. 5 Abraham was a hundred years old when his son Isaac was born to him. 6 And Sarah said, "God has made laughter for me; everyone who hears will laugh over me." 7 And she said, "Who would have said to Abraham that Sarah would nurse children? Yet I have borne him a son in his old age."
Footnotes
[1] 21:3 Isaac means he laughs
(
All Scripture quotations, unless otherwise indicated, are taken from The Holy Bible, English Standard Version. Copyright ©2001 by Crossway Bibles, a publishing ministry of Good News Publishers. Used by permission. All rights reserved. Text provided by the Crossway Bibles Web Service.
Podcast feed - put this into your favourite podcast software to keep up to date with all of our preaches.