Husbands and Wives
December 4, 2022
Peter is writing to a group of persecuted Christians, and he is keen to help them maintain a faithful witness in hostile territory. This week we look specifically at wives trying to remain faithful when their husbands don't follow Jesus. We look at both this challenging, isolating reality but also the joyful, life-giving hope we can have in Jesus. Similarly, husbands are called to honour their wives as co-heirs of the grace of life. This was revolutionary teaching. These timeless truths still speak to us 2 millennia on. We unpack what Christ like love looks like and how we submit for His sake, wherever we find ourselves. Doing so for His glory and because our trust in Him is 'precious in His sight'.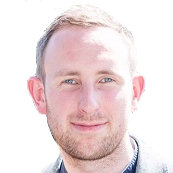 Stephen Morrison
1 Peter 3:1–7 (Listen)
Wives and Husbands
3:1 Likewise, wives, be subject to your own husbands, so that even if some do not obey the word, they may be won without a word by the conduct of their wives, 2 when they see your respectful and pure conduct. 3 Do not let your adorning be external—the braiding of hair and the putting on of gold jewelry, or the clothing you wear—4 but let your adorning be the hidden person of the heart with the imperishable beauty of a gentle and quiet spirit, which in God's sight is very precious. 5 For this is how the holy women who hoped in God used to adorn themselves, by submitting to their own husbands, 6 as Sarah obeyed Abraham, calling him lord. And you are her children, if you do good and do not fear anything that is frightening.
7 Likewise, husbands, live with your wives in an understanding way, showing honor to the woman as the weaker vessel, since they are heirs with you1 of the grace of life, so that your prayers may not be hindered.
Footnotes
[1] 3:7 Some manuscripts since you are joint heirs
(
All Scripture quotations, unless otherwise indicated, are taken from The Holy Bible, English Standard Version. Copyright ©2001 by Crossway Bibles, a publishing ministry of Good News Publishers. Used by permission. All rights reserved. Text provided by the Crossway Bibles Web Service.
Podcast feed - put this into your favourite podcast software to keep up to date with all of our preaches.