Even angels long to look…
October 16, 2022
Peter wants his hearers to know how privileged they are. Writing to these discouraged believers he wants them to know that the prophets of old and even the angels long to look into the salvation that they have received. We too need the encouragement that this salvation is God's story. He has been working throughout the ages to rescue us. Promising it in the scriptures. And this hope, finally revealed, helps us stand firm as we learn to rejoice in various trials.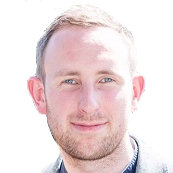 Stephen Morrison
1 Peter 1:10–12 (Listen)
10 Concerning this salvation, the prophets who prophesied about the grace that was to be yours searched and inquired carefully, 11 inquiring what person or time1 the Spirit of Christ in them was indicating when he predicted the sufferings of Christ and the subsequent glories. 12 It was revealed to them that they were serving not themselves but you, in the things that have now been announced to you through those who preached the good news to you by the Holy Spirit sent from heaven, things into which angels long to look.
Footnotes
[1] 1:11 Or what time or circumstances
(
All Scripture quotations, unless otherwise indicated, are taken from The Holy Bible, English Standard Version. Copyright ©2001 by Crossway Bibles, a publishing ministry of Good News Publishers. Used by permission. All rights reserved. Text provided by the Crossway Bibles Web Service.
Podcast feed - put this into your favourite podcast software to keep up to date with all of our preaches.