Baptism Sunday
November 13, 2022
The Apostle Peter lays out some amazing truths to describe the discouraged Christians in Asian Minor. They are a chosen race. A royal priesthood. A holy nation. A people for God's own possession. Applying promises initially given to Israel Peter unashamedly says this is all now true for the church. And our response to this wonderful news is to proclaim His excellencies to one another and to the nations. We are God's people. Set apart for Him. And we get to tell the world, 'we were once in darkness but He has called us into his marvellous light!'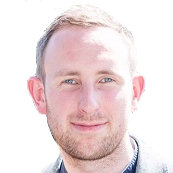 Stephen Morrison
1 Peter 2:9–10 (Listen)
9 But you are a chosen race, a royal priesthood, a holy nation, a people for his own possession, that you may proclaim the excellencies of him who called you out of darkness into his marvelous light. 10 Once you were not a people, but now you are God's people; once you had not received mercy, but now you have received mercy.
(
All Scripture quotations, unless otherwise indicated, are taken from The Holy Bible, English Standard Version. Copyright ©2001 by Crossway Bibles, a publishing ministry of Good News Publishers. Used by permission. All rights reserved. Text provided by the Crossway Bibles Web Service.
Podcast feed - put this into your favourite podcast software to keep up to date with all of our preaches.