The Ephesian Question
February 24, 2019
Paul meets a group of unusual disciples and asks them whether or not they received the Spirit when they believed. The Bible asks the same question of us, and we can all receive the Spirit as a free gift from God. We learn that receiving the Spirit can come after we believe, that it's an experience, and that other people can tell if we have. We also look at John 7 where Jesus teaches us how to receive the Spirit.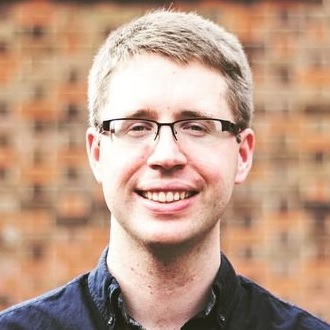 Tim Suffield
Acts 19:1-7
Paul in Ephesus
19:1 And it happened that while Apollos was at Corinth, Paul passed through the inland [1] country and came to Ephesus. There he found some disciples. 2 And he said to them, "Did you receive the Holy Spirit when you believed?" And they said, "No, we have not even heard that there is a Holy Spirit." 3 And he said, "Into what then were you baptized?" They said, "Into John's baptism." 4 And Paul said, "John baptized with the baptism of repentance, telling the people to believe in the one who was to come after him, that is, Jesus." 5 On hearing this, they were baptized in [2] the name of the Lord Jesus. 6 And when Paul had laid his hands on them, the Holy Spirit came on them, and they began speaking in tongues and prophesying. 7 There were about twelve men in all.
John 7:37-39
Rivers of Living Water
37 On the last day of the feast, the great day, Jesus stood up and cried out, "If anyone thirsts, let him come to me and drink. 38 Whoever believes in me, as [3] the Scripture has said, 'Out of his heart will flow rivers of living water.'" 39 Now this he said about the Spirit, whom those who believed in him were to receive, for as yet the Spirit had not been given, because Jesus was not yet glorified. (
All Scripture quotations, unless otherwise indicated, are taken from The Holy Bible, English Standard Version. Copyright ©2001 by Crossway Bibles, a publishing ministry of Good News Publishers. Used by permission. All rights reserved. Text provided by the Crossway Bibles Web Service.
Podcast feed - put this into your favourite podcast software to keep up to date with all of our preaches.