Giving Sunday Feb 2020
February 9, 2020
From the parable of the sower Jesus teaches that riches are deceitful and that they will suffocate and choke the life out of us. We also read in Luke 16 Jesus' challenging observation that you cannot serve both God and money. Not that you shouldn't but that you can't. As followers of Jesus we take His teachings seriously and we want to choose God not money as our saviour. We also revel in the fact that what Jesus offers us is so much better than riches. We celebrate the fact that Jesus has died for us, mammon hasn't. That He is our pleasure our provision & protection and we therefore give generously as an act of spiritual warfare, our way of saying yes to God.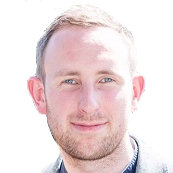 Stephen Morrison
Mark 4:18-19
18 And others are the ones sown among thorns. They are those who hear the word, 19 but the cares of the world and the deceitfulness of riches and the desires for other things enter in and choke the word, and it proves unfruitful.
Luke 16:13
13 No servant can serve two masters, for either he will hate the one and love the other, or he will be devoted to the one and despise the other. You cannot serve God and money." (
All Scripture quotations, unless otherwise indicated, are taken from The Holy Bible, English Standard Version. Copyright ©2001 by Crossway Bibles, a publishing ministry of Good News Publishers. Used by permission. All rights reserved. Text provided by the Crossway Bibles Web Service.
Podcast feed - put this into your favourite podcast software to keep up to date with all of our preaches.